Skyline Death
Debut album released on Eternal Dragonz, 2018.
Skyline Death is a fictional demo CD found among the wreckage of a heavenly car crash.
RnB, improvisation, and trance have always been at the heart of the sounds closest to me. Cantonese ballads, improvisation and jazz, trance in early '00s k-pop and EDM all share a love for saccharine melodies and unrestrained emotion.
While touring as a DJ between 2016-2018, I met artists across Asia who were emulating the sounds of RnB, rap, grime and the club that they heard coming out of the west. At the same time, a lot of American music trends were crossing over into k-pop and mutating into a sound of their own. I wanted to create a full body of work that captured that moment in time, and how independent artists were making that sound their own. To write this album I worked with k-pop ghostwriters from Seoul, rappers from Kuala Lumpar, ballad singers from Hong Kong, RnB crooners from Singapore, and grime MCs from Hyogo.
Produced, mixed & written by Tzekin/Justin Tam. Mastered by Sam John at Precise Mastering. Art direction & cover art by Eric Hu.

Songwriting from Veron Xio, Anna Chim, Alice Vicious/Kim Songi, PEIN Vicious, MOLDY/Kim Donghyun, Lilasianthiccie/Joe Tam, Catarrh Nisin, Slodown/Brian Lim.
Listen to the album (opens in new tab)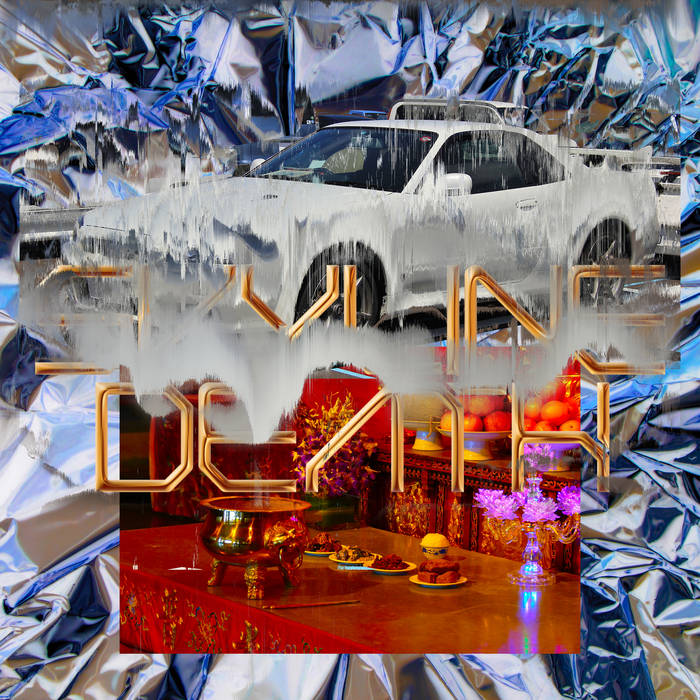 Skyline Death Remixes
For the remix album I reached out to close friends, collaborators and co-writers who I was inspired by during the writing of the original album.

Featuring Sam Rui, x/o, MANIIK, et aliae, Strict Face, Ao Wu, Kelvin T, Sonia Calico, and Tracy Chen.

Listen to the album (opens in new tab)


Hush ft. Alice Vicious - Music Video
'Hush' is what emerged when Veron (x/o) and I wrote a song inspired by the darker sounds in k-pop. Veron wrote a hook over my instrumental, and we co-wrote the lyrics in English. Alice Vicious (an artist from Seoul who's written for TAEMIN and GFRIEND), rewrote the hook with a different flow in Korean.

When shooting the video, director Radge Ratsaphong and I wanted to find spaces that formed part of our collective mythology as Asians in Australia. We picked the edges of highways and suburban bush wastelands in Sydney's south, where I grew up, which often end up as the spaces immigrants are pushed out to.

Starring: Deborah An & Tristan Young. Directed by: Radge Ratsaphong. Produced by: Radge Ratsaphong, Will Robertson & Re Lim @ Entropico Films. DOP: Will Robertson. Production Company: Entropico Films. 1st A/C: Braden Trotter. Wardrobe Stylist: Alexis Aquino. Wardrobe Assistant: Raenee Raenee. Hair & Makeup: Helen Tuck. Nails: Victoria Houllis / Mannequin Hands. Movement Director: Nate Mendelsohn. Stills Photographer: Toby Allen. Editors: Joey Hunter & Radge Ratsaphong. Colorist/Compositor: Scott Sterling. With many thanks to: Harry Hunter, Sam Egan, Joel Amos, James Harvey, David Abram, Sam Smith, Vanessa Hawke, Jennifer Poon, Amelia Zhou, Gian Lacanilao, Rowan Dix and Eb Ratsaphong.

Article in The FADER (opens in new tab)